How Potentially Will The Zero-Based Account Policy Be Implemented?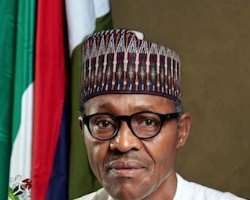 Owing to the recent controversies surrounding the 2016 budget; like the sudden disappearance of a copy of the budget presented to the National Assembly, and then from Aso Rock, there was "revelation" of how some "budget cabel" sat down somewhere to rewrite the budget apparently after the president have signed off on it.
These and many more issues have caused National Tension and Undermined the Potentiality of the budget and most essentially The Treasury Single Account (TSA) policy.
The zero-based budgeting is planning according to needs and costs, different from the existing Envelope Budgeting or traditionally incremental budgeting whereby the planning is based on existing income and expenditure as the deciding factor in national financial planning levels, which often incurs waste and assumes previous costs as constant.
The budgeting would be carefully coordinated to ensure that it is policy-driven, especially
Disclaimer:

"The views/contents expressed in this article are the sole responsibility of the author(s) and do not necessarily reflect those of The Nigerian Voice. The Nigerian Voice will not be responsible or liable for any inaccurate or incorrect statements contained in this article."