APC Did Not Issue Congratulatory Message On Benue South Senatorial Rerun Election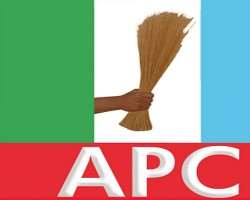 The attention of the National Secretariat of the All Progressives Congress (APC) has been drawn to some false online publications reporting that the party has congratulated David Mark, the Peoples Democratic Party (PDP) candidate in Saturday's Benue South Senatorial rerun election.
The APC has not issued any congratulatory message on the Benue South Senatorial rerun election.
The "congratulatory message" purportedly obtained from a twitter handle, "@APCNigeria" did not emanate from the party.
The purported twitter message itself is not credited to any APC official.
The general public is advised to ignore the false message.
The APC reiterates that only the National Chairman and the National Secretary officially speaks for the party.