Exposed: Chika Okeke Goes 'Gaaga'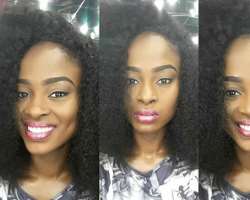 Some Nigerians fail to understand that we are Africans, with cultural values and believe. Imitating the whites should be limited due to the fact that our cultures varies.
A certain set of people believe nudity is an art, if true, which parent would pat his/ her child on the back for going nude?
Our cultures do not permit such, as it tends to question our upbringing.
Fast rising Nollywood actress, Chika, recently featured in an ongoing movie titled 'Knock Knock' and went completely unclad in her role.
While many fast rising actress sees this as a quick means to get to the top, they also forget, it might turn around to be their greatest regret years later.