Soccer Star, Uche Kalu's Fiancée Bares It All In New Pregnancy Photoshoot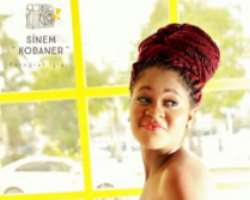 It's now in vogue for celebrity pregnant mother's to release unclad photos as pre-delivery shoot and super Eagles star Uche Kalu and fiancée Ada have joined the trend.
Super Eagles' Uche Kalu and fiancée Ada can't wait to have their first child together, thus she showed the world a glimpse of their unborn child.
Last week, the engaged couple revealed for the first time that they are pregnant, and now they have released maternity photos.
See the photos from the shoot conducted by the Turkey-based celebrity photographer, Sinem Kobaner.