How General Murtala Muhammed Was Killed On Friday, February 13, 1976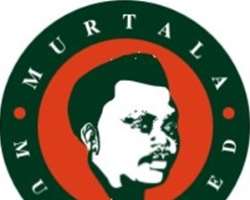 The lone survivor and Orderly to the late Head of State, Staff Sergeant Michael Otuwu, broke his silence in a highly emotional interview with The AUTHORITY Daily, nearly 40 years after the tragic incident.
According to the Orderly, on their way to work on the morning of Friday, February 13, 1976, the Head of State left his personal house in Ikoyi and was headed to work in Dodan Barracks, the seat of government, which he said was being renovated at the time.
Otuwu disclosed that beside the Head of State was his ADC, Lt. Akintunde Akinterinwa, himself (Otuwu) directly seated in the front passenger's seat, with Sergeant Adamu Michika behind the wheels.
According to the Orderly, as the unsuspecting car of the Head of State stopped before a row of cars at a junction, he noticed a man in a traditional attire, babanriga (he later identified as Dimka) who approached the car, removed the flowing robe and pulled out an AK-47 rifle, shooting the driver in the head point blank.
According to the Orderly, having disabled the car by killing the driver, other soldiers clad in robes, ran towards Murtala's car and opened fire.
"The Head of State, his ADC and I all ducked while the shooting lasted," narrated the Orderly, sobbing uncontrollably as he recalled the traumatic incident. After the shooting, Otuwu continued, he heard the gunmen running towards the Radio House.
A few minutes later, he continued, he noticed that the injured ADC opened his door, apparently to come to the aid of the equally injured Commander-in-Chief.
According to the Orderly, the opened door alerted the assailants that the occupants of the vehicle were not dead – and this prompted the coup plotters to return a second time to, again, open fire on the car in order to finish them off. He passed out.
According to Otuwu, Generals TY Danjuma and Olusegun Obasanjo were lucky because they were also targets but escaped because they did not........
Read more: http://www.goodbooksafrica.com/2016/02/how-general-murtala-muhammed-was-killed.html
SHARE THIS WITH OTHERS
Thanks
Aloko Adewale Peter