Anna Banner Shares Adorable Photo With Daughter To Mark Birthday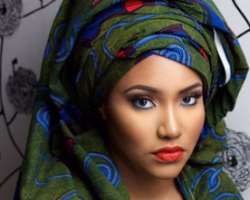 Today, February 18, 2016, former Beauty Queen, Anna Banner, is a year older and already in a celebrating mood.
Now 21, Ms Banner who is singer Flavour's second baby mama shared an adorable photo with her daughter, Sofia. She posted the photo above and wrote "Thank you my Father n my Lord for keeping me alive to witness this day. All I can say is thank you. Your Blessings are over whelming! Happy birthday to myself. Queen banner. Sofia& I. my beautiful baby".