Murderous gang violence a threat to our learners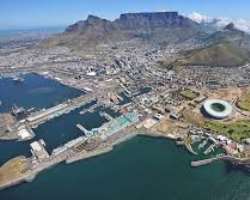 The DA in the Western Cape is alarmed by the number of gang-related incidents of violence that happen in and around the schools in our province. These often lead to loss of life and severe trauma for our learners.
In my capacity as the Chairperson of the Standing Committee on Education, I will write to the Provincial Police Commissioner, Lieutenant-General Khombinkosi Jula, to urge him to look more closely at preventing gang violence around our schools.
The Western Cape Department of Education has a Safe Schools Call Centre. It offers counselling support for learners who are experiencing any form of abuse and serves as a point of contact for schools needing to report incidents of crime. Those affected can call the toll-free number, 0800 45 46 47, to report an incident.
The DA in the Western Cape will continue to drive the need for greater safety at and around our schools. Gang violence is a social ill that is spilling over into sites of learning. It cannot go unchallenged. In order for each individual to be capable of accessing opportunities that are available, they must firstly obtain an education in order to do so. We must safeguard our schools to ensure that this happens