NAFDAC Canvasses For Registration Of Products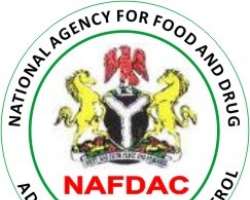 The recent surge of fake and counterfeit products in Nigeria, The National Agency for Food and Drugs Administration and Control (NAFDAC) has called for the registration of all products whether locally produced or imported into the country.
The agency is proposing a Law that will seek life term jail for producers of counterfeit drugs in the Country.
The new law is also seeking to confiscate the assets of the culprits upon conviction and compensation for victims.
The Director, Registration and Regulatory Affairs of the Agency, Monica Eimunjeze stated this at a NAFDAC Product Registration Outreach Programme in Abuja.
She insisted that no NAFDAC regulated products shall be manufactured, imported, exported, distributed, advertised, sold, or used except it is registered in accordance with the provisions of the Drugs and Related Products Decree.
The director says counterfeit of standard product is a major challenge that producers are facing.
"NAFDAC will through its (MAS) mobile authentication service use sms and liaise with 5 service providers to detect counterfeit product".
"The agency will also make use of truscan, for spot detection of counterfeit drugs".he added