Financial inclusion: Shobo, FirstBank DMD-designate leads discourse on potentials of informal sector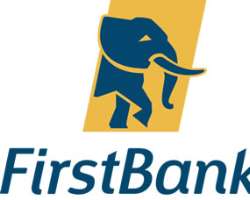 Consistent with FirstBank's thought leadership philosophy and commitment to drive financial inclusion in the informal sector, the Bank's Deputy Managing Director – designate, Gbenga Shobo will be delivering a lecture on Financial Inclusion: Unleashing the Potential in the Informal Sector, at the Day 1 plenary session of the 'Banks of the Future in Africa' Conference, taking place in Johannesburg, South Africa, on February 17-18, 2016.
'Banks of the Future in Africa' Conference is a retail-oriented summit in its second edition as part of Efma's Pan African Summit series. The two-day event will convene a panel of speakers – all senior bank executives from over 20 countries, to discuss and share ideas on the best ways of building retail financial services in the African region.
The conference will also focus on strategic and practical topics such as retail financial services for individuals, families, micro-enterprises and SMEs. Physical and mobile strategies will be reviewed and the most noteworthy innovations will be analysed in detail.
In a statement by the DMD-designate of FirstBank, Gbenga Shobo, the Bank would continue to support initiatives that will drive financial inclusion more specifically in the informal sector.
'As Nigeria's foremost retail bank and in line with our strategy to drive financial inclusion in the informal sector, FirstBank has created an ecosystem to bank the financially excluded by partnering with government, NGO, and other private sector users to increase usage of our agency banking network and mobile banking offerings to low income earners', he said.
He further stated that there are sizeable opportunities in the Informal Sector SME's which have been shut out of the Banking system because Banks can only transact with registered companies. 'If these informal sectors SME's can be brought into the formal sector, there are significant upsides for Banks in Nigeria to grow their loan portfolios'.
Other speakers expected to be in attendance at the conference include Bruce Adrain, Liberty Holdings; Chris Wood, Nedbank Group; Mizinga Melu, Barclays Africa Group; Alexandre Maymat, Société Générale amongst host of other professionals from leading banks.
About FirstBank
First Bank of Nigeria Limited, a subsidiary of FBN Holdings Plc, is Nigeria's leading financial services institution by total assets and gross earnings and one of the largest corporate and retail banking financial institutions in sub-Saharan Africa (excluding South Africa).
Since its establishment in 1894, the Bank has consistently built relationships with customers focusing on fundamentals of good corporate governance, strong liquidity, risk management and strong capitalization.
FirstBank operates an extensive distribution network with over 750 business locations (623 branches, 61 quick service points and 69 cash centers/agencies), over 2,600 ATM's and over 10 million customer accounts.
The Bank provides a comprehensive range of financial services and has international presence through its subsidiaries, FBN Bank (UK) Limited in London and Paris, FBNBank DR Congo, FBNBank Ghana, FBNBank Gambia, FBNBank Guinea, FBNBank Sierra-Leone and FBNBank Senegal as well as its Representative Offices in Johannesburg, Beijing and Abu Dhabi.
FirstBank is the recipient of many awards. The Bank has been named 'The Most Valuable Bank Brand in Nigeria' five times in a row - 2011, 2012, 2013, 2014 and 2015 - by the globally renowned 'The Banker Magazine' of the Financial Times Group. FirstBank's brand purpose is to always put its stakeholders, customers and partners at the heart of its business, even as it is poised to standardize customer experience and excellence in financial solutions across Sub Saharan Africa, in consonance with its brand vision 'To be the partner of first choice in building your future'.
The brand promise is to always deliver the ultimate 'gold standard' of value and excellence. This commitment is anchored on the FirstBank's inherent values of passion, partnership and people, to position its customers first in every respect.
For three consecutive years, 2012, 2013 and 2014, FirstBank was named the 'Best Retail Bank in Nigeria' by the Asian Banker International Excellence in Retail Financial Services Awards. Other recent awards include the 'Best Bank in Nigeria' in the Euromoney Awards for Excellence, 'Best Bank in West Africa' and 'Most Innovative Bank in Africa' in the African Banker Awards, 'Best Bank in Nigeria' in the EMEA Finance African Banking Awards for the fourth time, 'Best Foreign Exchange Services in Africa' in the EMEA Finance Treasury Services Awards, 'Best Banking Group in Nigeria' by World Finance Banking Awards, and 'Best Financial Reporting Company' by Africa Investor.