Agency warns against construction of speed breakers in Kano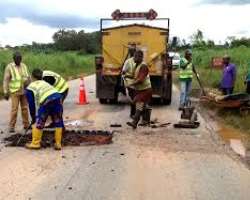 Kano State Road Maintenance Agency (KARMA) on Sunday warned members of the public against construction of unprofessional speed breakers along township roads in the state.
The Agency was established by former Governor of the state, Rabi'u Kwankwaso, to ensure maintenance of township roads in the 44 local government areas.
The Managing Director of the agency, Alhaji Aminu Aliyu, gave the warning in an interview with Newsmen in his office in Kano.
He said that indiscriminate dumping of refuse and digging on the roads, among others, were putting the roads into bad shape, which sometimes will lead to an accident that will claim the lives of an innocent peoples.
Such bad practices cause environmental degradation and are harmful to vehicle owners, when left unchecked.
When you do things unprofessionally on roads, many damages are expected to happen and such things can cause damage to vehicles, Aliyu said.
He said the agency would check the ugly trend through aggressive public enlightenment campaign.
We are planning to use radio and television jingles to educate people on the bad habits, the Managing Director said.
He said the agency was constructing drainages to prevent flooding of the roads during rainy season.
We distillate many roads and drainages to take care of possible flood in parts of the state.