Nasarawa LG with one functional vehicle has 30 drivers on payroll – Commissioner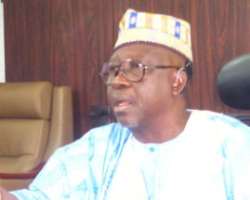 Nasarawa local government council, Nasarawa state, has 30 drivers on its payroll even as the only functional car in the council is the official car of the local government chairman.
The commissioner for local government and chieftaincy affairs, Alhaji Ahmed Tijjani, stated this in Lafia while reacting to the refusal of labour to make necessary concessions in spirited efforts to end the ongoing strike by workers in the state.
Alhaji Tijjani, who was the chairman of the same local government before his appointment as commissioner called on labour to be considerate in their demands and make all necessary concessions in the spirit if collective bargaining that would see an end to the industrial faceoff.
He lamented that the workforce at the local government level was over bloated making it impossible for government to readily meet its obligation to workers, especially with the recent fall in revenue allocation.
The commissioner, expressed concern over why labour demanded the suspension of biometric screening of workers in the state which was being carried out in good faith in order to fish out ghost workers and check revenue leakages.
In another development,, while workers in the state eagerly awaited the imminent suspension of the strike action, the Nasarawa State government, on Monday, filed a suit before Industrial Court in Makurdi, Benue state,  challenging the legality of the strike action on the grounds that due process were not followed as prescribed by relevant labour laws. – Leadership.