Guber elections: Supreme Court gives reasons for verdict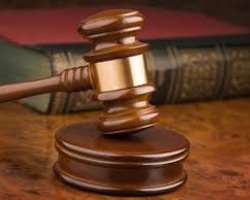 The Supreme Court, on Monday, adduced reasons for affirming Udom Emmanuel of the Peoples Democratic Party (PDP) as validly elected governor of Akwa Ibom. Justice Chima Nweze, who gave the reasons, said that the decision of the lower court was a mis-judgment based on only facts and not on the provisions of the laws.
Nweze said the decisions of the lower court swayed the guidelines of the Independent National Electoral Commission (INEC) on the use of card readers for the election.
He further held that the lower court denied the governor fair hearing. 'From the study of the evidence brought before us Udom Emmanuel won the highest lawfully cast votes. 'This has placed the court to set aside the judgments of the two lower courts as the other parties challenging his
victory could prove otherwise. 'The lower courts were wrong to have cancelled elections in 18 and subsequently the entire 31 Local Government Areas of the state on the basis of noncompliance,'' he held. 'While we commend the introduction of the card readers, the innovation, however, cannot supersede the voters register.
'The extant laws of the federation provides for the use of voters register but the card reader irrespective of its importance does not have a place in any extant law of the land,'' Nweze held. Nweze, therefore, held that the tribunal was wrong to base its judgment on noncompliance with the use of card readers. On allegation of violence and irregularities during the election, Nweze said Umana Umana and the All Progressives Congress (APC) failed to prove the allegations.
'The two respondents were not able to prove the allegations beyond reasonable doubt because they failed to bring witnesses from all the polling units to substantiate their claims,'' Nweze said. Justices Mary Peter-Odili and Clara Ogunbiyi had hinged on the above reasons to justify the return of Delta, Yobe and Oyo States governors. Daily Times.