RIWAMA Boss, Obuah Again Warns On Need To Keep PH Free Of Wastes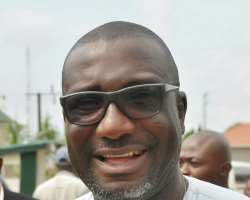 The Sole Administrator, Rivers State Waste Management Agency, Bro Felix Obuah has described as disturbing and dangerous the continued indiscriminate dumping of wastes on the streets and roads within the State capital, Port Harcourt and its environs.
The RIWAMA boss made the remark during an unscheduled inspection of some streets and roads in Port Harcourt over the weekend.
He observed with dismay that despite the efforts of government to keep the State clean, healthy and safe for all, by providing receptacles at strategic points within and around the State capital for easy disposal of wastes, people have continued to litter the streets with wastes with careless abandon.
Bro Obuah noted that commercial vehicle operators, street traders and commuters are mainly guilty of this reckless act.
He further warned that such road users indulging or caught in this indiscriminate dumping of wastes outside the government approved sites and receptacles will be made to suffer the dire consequences of their illegal actions.
Such indiscriminate dumping of wastes according to the RIWAMA boss helps in breeding rodents responsible for the virus that causes the deadly Lassa Fever.
"It's therefore necessary to be cautious and responsible the way we handle and dispose off the wastes generated whether we are driving, being driven or at our work places.
Doing this will not only complement government efforts to keep the State clean and safe but also checkmate the spread of deadly diseases like the Ebola and Lassa Fever etc", Bro Obuah stressed.
Signed:
Jerry Needam
Special Adviser on Media and Publicity
To the Sole Administrator, Rivers State Waste
Management Agency, RIWAMA
Monday, February 15, 2016.