Omoni Oboni changes signature hair look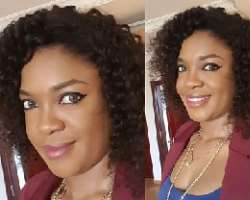 Natural hair has been trending recently among our Nigerian celebrities and it has really being looking good.
Popular actress and producer, Omoni Oboli, also went with the trend of natural hair, which made her looked younger and beautiful.
Recently, the dark skin actress cum producer probably got tired of carrying her natural hair as she posted a photo of herself with a weave.
Some do say, it's boring having your natural hair, as there are limited styles you can possibly get from it.However, she does look beautiful with her new look.