Checkout What Mercy Aigbe Wore in Arab Country (photos)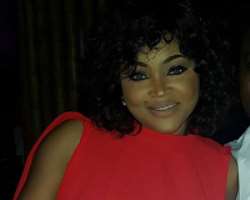 Nollywood actress, Mercy Aigbe Gentry, is currently in Dubai and sure she will be doing lots of shopping for her boutique on her return to the country.
The actress has been buys of recent especially on set and recently, she rushed down to the United Arab Emirate, which obviously was where she celebrated her valentine and trust Mr Gentry made a surprise appearance to give her that warm love.
Anyway, the actress shared some photos from her Dubai relaxation mood and they were very tempting to the eyes of men but so sad she is taken.