Okigwe Senate Re-Run: Traditional Ruler's Endorsement And Other Matters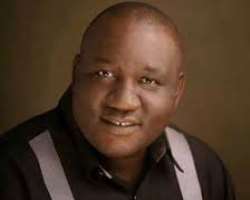 When it was thought that Chief Tony Chukwu, a well known political trader in Imo State had turned a new leaf, by teaming up with the masses and flowing with their decision of re-electing Senator AthanNnejiAchonu in the forth coming Okigwe re-run election, he showed his "leopard skin" once again by inviting traditional rulers to his house at Ehime Mbano and instigated them through monetary inducements to endorse a man not worthy of any electoral value Rt. Hon. Benjamin Uwajumogu.
In many quarters, Chief Tony Chukwu has been described by analysts as a deceit who is currently deceiving Uwajumogu with a false hope. Another school of thought see Tony Chukwu as merely pushing hard to see if Senator AthanAchonu will come and sign a deal with him, because he has been on the business of making sure he produces candidates in every election in Okigwe zone in general and Ehime Mbano in particular.
It is very unfortunate that traditional rulers in Igboland have desecrated and abused their positions to the extent that they have become errand boys to political traders. In the Northern and Western parts of the country; political traders, politicians and favor seekers visit Traditional rulers in their domain, and not to invite them to come and take money for the endorsement of a candidate. Even recently, it was reported in the media that former President OlusegunObasanjo visited and prostrated before the OONI of IFE. The picture of how the former President bowed to the new king was published in major newspapers. But the story is different in the South-East, especially in Imo State where traditional rulers have dis-respected and insulted their stool. Chief Tony Chukwu invited Traditional rulers in Okigwe zone and offered them N100,000 each while their Chairman, H.R.H.Eze Mathew Onweni received N150,000 = for the endorsement of Benjamin Uwajumogu. What A shame!!!
This type of meeting Eze Mathew Onweni took traditional rulers to Chief Tony Chukwu's House reminds one of what happened in 2010 when Police Press release on the unfortunate death of H.R.H EzeEmekaNjoku. In the first paragraph of the police report, it stated that on the 22nd of November 2010 at about 01.30hours, the DPO of Owerri Urban received a distress SMS of armed robbery operation. In the 3rd paragraph, the report explained how police team combing for the robbers suddenly saw a Honda Accord Car belonging to EzeEmekaNjoku and backed by a Patrol Jeep with two Mobile Policemen. In short, it is a long story to tell, but in the last paragraph, the police said that it was revealed later the late EzeEmekaNjoku was returning to his House at Aladinma Housing EstateOwerri, that hour after attending a political meeting at the residence of Chief Tony Chukwuwhen the tragedy struck. It has since been revealed that Chief Tony Chukwu owned the back-up Jeep and the two Mobile Police men were his hisescort Policemen. This was how EzeEmekaNjoku was murdered. Let us not go further than this. However, in the course of our investigation, we saw that the police decided to bring in that,EzeEmekaNjoku attended a political meeting, to show that Traditional rulers are meant to sit down in their palaces to receive whosoever persons they want to see, resolve conflicts and complaints. May we ask; what is wrong with Traditional rulers of our time? Why have they decided to turn our tradition which they are the custodian, upside down?
Before now, the Igbo traditional rulers just as other traditional rulers in other parts of the country were entitled to marry as many wives as possibly, but in our own time majority of our traditional rulers, after being converted to Christianity decided to have one wife and numerous concubines, including people's wives, widows and their children. What a sacrilege and taboo. The nuisances of Imo based traditional rulers have become an eyesore and a decisive action should be taken without further delay.
The traditional system of Governance is becoming extinct,especially in Imo State. Before we go further, let us state that the other two forms of Governance namely (1) Government or Political System (2) Religion, have taken the lead, while the traditional system has practically collapsed due to the beggarly nature of our so called traditional rulers. Can all these notorious traditional rulers who are dragging our customs and traditionto the mud explain why they visit politicians and political traders like Chief Tony Chukwu? Is Tony Chukwu a Prince or a fellow Traditional ruler?
The Adage "IGBO ENWE EZE" has continued to gain ground in Igboland because our so called traditional rulers have continued to dis-respect the position they occupy.
Disclaimer:

"The views/contents expressed in this article are the sole responsibility of the author(s) and do not necessarily reflect those of The Nigerian Voice. The Nigerian Voice will not be responsible or liable for any inaccurate or incorrect statements contained in this article."