Nigeria to supply LNG to Germany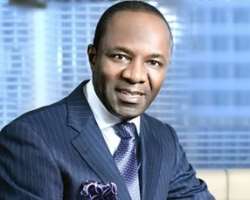 Nigeria is set to supply Liquefied Natural Gas (LNG) to Germany.This indication came on Thursday, when a visiting German trade delegation indicated the country's desire for Nigeria's gas products.
Vice Minister for Economic Affairs and Energy and member of the German Parliament, Mr. Uwe Beckmeyer, stated this during a visit of the contingent of business concerns to the Minister of State for Petroleum Resources, Mr. Ibe kachikwu, in Abuja.
Beckmeyer said the country was seeking development of business relationship to accelerate the supply of LNG especially in the country's ship building industry.
According to him, Nigeria's LNG would come in handy as the country and other European industrial powers seek to cut down drastically on carbon dioxide (C02) emissions arising from heavy industrial operations since LNG is far more friendlier to the environment.
"We have significant interest in LNG and I think this is one special thing we should develop in the next few years. I think there is increasing demand in Europe especially as we seek to reduce emissions. It is useful for both sides to develop this special business relationship,'' the German Vice-Minister stated.
In his welcome address, Kachikwu said that the oil and gas industry was ready to embrace the interest for improved business relationship expressed by the German trade delegation noting that the Federal Government was working assiduously with other relevant stakeholders to ensure activation of LNG Trains 7 which would help accommodate potential off-takers from new markets.