It is Sad That Secular Musicians are Making it Than Gospel Singers… Tope Alabi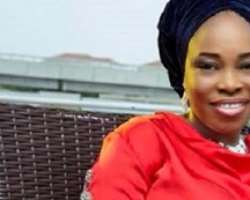 Popular Gospel singer, Tope Alabi, is currently not happy with the way things are going for gospel singers in the country as she stated that secular artites makes more money than those singing for God.
Tope, who is currently preparation of her annual concert tagged, "Praise the Almighty," wondered why people are always ready to sponsor secular music and are not ready to support the work of God.
She noted that even with her programme which she is planning, nobody is ready to sponsor her except the investment from her husband and hers.
"I have been in situations whereby I would beg churches before I could perform for free. If God was not with me, I know what would have happened to my career. Even this programme that I am showcasing, it is only my husband and I that are funding the concert. Things are easier for secular musicians as they can easily find sponsors for their events but no one wants to put money down for a gospel show. I don't know why they don't want to promote the gospel of God. There were days I would go for three days' church programme and sing my heart out and after the event, the organisers would just tell me to go home that they would send money to my bank account but I would never receive any alert. That is how I started; I was just managing in life until God decided to bless me. I bless God for bringing me to this level and I want to say a big thank you to Him and that is the essence of the concert I am staging."