Enugu: Micro Finance Co-operative moves to establish processing plants to create employment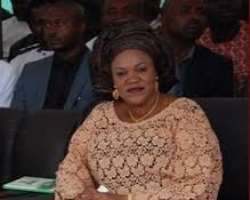 A micro finance co-operative organization in Enugu has embarked on establishment of various processing plants in the state to generate employment for women and youths in the area.
In a speech on the occasion of a courtesy call to the wife of the Enugu State governor, Mrs. Monica Ugwuanyi at the Government House, Enugu, the Managing Director of the co-operative, Mr. Victor Chukwu who led his team in the visit said that the organization was instituted to empower women through the provision of small scale credit facilities to them.
According to Mr. Chukwu the organization in its efforts to empower women in the state would establish cassava processing plant at Udenu Local Government Area, animal farm at Awgu Local Government Area while the establishment of cashew processing plants in the state is under consideration by the organization in collaboration with some manufacturing companies.
He observed that if these plants are established, eighteen (18) thousand job opportunities would be created for the teeming youths in the state.
The managing director regretted that with the lean resources of the organization, it would be difficult for it to carry the projects alone.  He therefore solicited for assistance from the state government to actualize these projects.
In her response, Mrs. Ugwuanyi said that the organization's drive is a welcome one but regretted that the present economic meltdown might be a hitch to actualize the set objectives.
She advised the managing director and his team to make a proposal of the project to the state government with a view to requesting for its assistance.
She added that the state government is women friendly and would like to enhance the welfare of women in the state.