ELECTRICITY IS A PRODUCT AND SHOULD BE RIGHTLY PRICED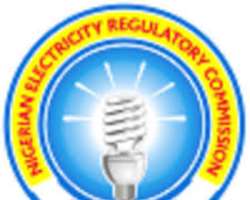 The Ag. Chief Executive Officer of the Nigerian Electricity Regulatory Commission (NERC) Dr Anthony Akah, mni, said that electricity must be priced rightly.
He reiterated this when he paid a courtesy call on the Director General, National Environmental Standards and Regulations Enforcement Agency (NESREA) as part of the Commission's engagement with strategic institutions/organisations in Nigeria.
He said the functions of the Nigerian Electricity Regulatory Commission (NERC), includes protection of consumers and to ensure that providers of electricity are allowed to make reasonable profit from their businesses.
Dr Akah said that the Commission should never be seen as siding with either the consumers or the market participants, rather it works to create a level playing field for all market participants and other stakeholders.
"The Commission promotes competition for market practices based on the realities in the sector and the dynamics of the economy. Power is a product and should be rightly priced. NERC ensures best practice in power" Adding that the new tariff is to provide fair return on investment in the value chain.
He told his host that the impact of the Commission needed to be felt across the country, thus the need for collaboration with NESREA for the purpose of sustained energy efficiency.
The DG, NESREA welcomed the strategic visit and informed the delegation that the agency looks at the impact of generation and distribution and the disposal of waste that may arise from those facilities. According to him, NESREA mission is for a clean Nigeria.
NERC and NESREA will be forming a task team for the realisation of their common goal.