BoI reiterates commitment to enhance manufacturers' production capacities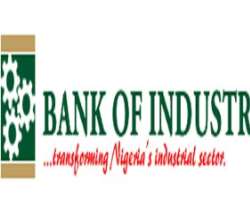 The Bank of Industry (BoI) has reiterated its commitment to enhance the production capacity of manufacturers through increased developmental financing of the real sector, to stimulate economic growth in the country.
This is contained in a statement by the Managing Director of the Bank, Mr Rasheed Olaoluwa, made available to newsmen on Thursday in Lagos.
Olaoluwa in the statement said that the panaceas to the country's present challenges were hinged on improved industrialisation of its economy.
The statement said that the bank would boost economic activities in the manufacturing sector through its lending channels to various clusters identified by the bank.
Olaoluwa said this during a facility tour of Proforce Ltd., an armoured vehicle manufacturing company in Ogun, it said.
It said that the tour had shown that a Nigerian company could acquire modern defence technological expertise through networking and research, to produce world class products.
"We feel very fulfilled. We funded the company and the facility has been well utilised.
"The company has succeeded in developing domestic capacity for the production of armoured vehicles by acquiring modern technology from all over the world to make military grade defence vehicles.
"We have a security challenge in the country but the company has saved us the stress of importing armoured tanks into the country thereby saving us huge foreign exchange.
"It has also been generating foreign exchange for the country through the export of their armoured vehicles to other African countries," Olaoluwa said in the statement.
It said that the challenges confronting the country were occasioned by the drop in prices of commodities which had affected the nation's economy.
Olaoluwa in the statement also said that the bank usually considered the antecedents of a business and relevance of the sector in which the company was operating to the overall economic circumstance of the country before granting their loan applications.
"The promoters of this business have a solid track record of performance in the business community and have run other businesses successfully.
"Proforce has the potential to grow globally. We welcome new loan application from them to expand their operations," Olaoluwa said in the statement.
The statement said that Mr Adetokunbo Ogundeyin, the Managing Director of Proforce Ltd., commended BoI for improving access to the facility, adding that its financing had spurred business growth.
"We need to promote the manufacturing of armoured vehicles that are locally produced.
"Through our operations, we are adding value to the Nigerian economy in terms of employment, technology transfer initiatives, foreign exchange earnings and local content promotion.
"Proforce Ltd. has grown tremendously since our first contact with BoI in 2012, our staff ‎strength has increased to 250 with three factories across the country.
"Any manufacturer watching its cost should feel free to seek financial assistance from BoI, as it is receptive and ready to render financial and advisory services," Ogundeyin said in the statement. – (NAN).