Imo And The Cult Of Politicians Against Athan Achonu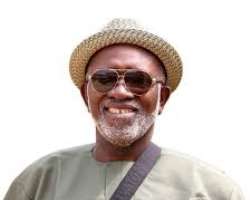 Although, he believes that in any intellectual debate, there is a
glimpse of democracy at play. I'm talking about Chief Nneji Achonu
(Ikemba), the Okigwe Senatorial candidate on the platform of the
Peoples Democratic Party (PDP).
Those that have been following my
articles would know that the last time I wrote on anything Imo State,
was in 2007. That was when the now Governor Anayo Okorocha of Imo
State scheduled for the PDP chairmanship contest. I endorsed
Okorocha's contention through an article I wrote solely for the
contest. I was latercalled on phone by one of his aides, Uche.
Aftermath, I saw Uche in Abuja in March2010 (three years after), when
I attended a programme. Uche introduced the now Deputy Governor of
Imo State, Prince Madumere, to me. Uche was not the much-talking
person; he looked mien. But I saw Madumere as an orator and well
composed, when he talked to us. Madumere was a modest man in his
clothing, soft speaking with enigmatic power of sermonization.After
that meeting, like we know, I learned that Uche joined the government
of Okorocha when the later was elected governor. As human being would
always be human being, I evaluated keeping the relationship with
Uche,but he disconnected away and we did not make friends. For
Madumere, I only know him now as Deputy Governor of Imo State. For
Okorocha, he is one man I love till date without him knowing (just the
way I love Senator Chris Ngige) no matter all the opposing news coming
out from Imo State, of how Okorocha has purportedly fallen short of
the expectations by the people. I hear people crying that he has
sugar-coated mouth and has nothing to show for his stewardship to the
Imo people. Hence, I beseech him to look into what the people are
saying and find a way to reconcile their complaints where he may be
needed. While I digressed abit above, I was spurred to write this
article after a discussion with an Imo indigene that has a profound
voice, politically. That was on February 8 2016. We talked at length
on issues affecting Nigeria; and the Imo State politics cameto play.
This person is from the Okigwe senatorial zone of the state. He told
me that even though he is not in Achonu's camp, there is a cult of
politicians that are against his aspiration of becoming senator of the
zone in the coming rerun after the 2015 election that he was declared
winner was botched in the court. The writer in me snooped more to find
out why the cult of politicians are against Achonu. I've not heard
about the man called Nneji Attan Achonu before till our discussion.
The man who was in the discussion with me bluntly told me that the
cult of politicians in Imo State is of the All Progressives Congress
(APC); and they are doing everything and anything possible to
humiliate Achonu with the view that he is not loyal to them. Two
persons mentioned in this cult of politicians, were said to come from
Umueze 1 and Ishiebu in Mbano, respectively. And they are working
clockwise to 'deliver' a perceived strong rival to Achonu who comes
from Ishinweke area of Ihite-Ubomaor, is it Obowo. I heaved a sigh on
hearing this! I went to research on Achonu and my findings did not
disappoint. In the 2014 pre-2015 election campaign, Achonu seemed to
have a glimpse of this cult of politicians in his state and he said
anywhere he went to that he wanted to go to the Senate in 2015,
because the structural shortcomings in the polity compelled his
evaluation to represent his people in the Upper Chamber of the
National Assembly. I found out that Achonu is not a loafer; he is
being characterized as a foremost businessman and philanthropist and a
man at home with his Okigwe people. At least, members of Okigwe Zonal
Welfare Association will attest to this fact when Achonu paid them a
treat at his residence in Abuja. Unlike some persons who do not have
any agenda other than to be seen at the Senate, Chief Athan Nneji
Achonu who was born on May 31, 1959 and had part of his education at
Madonna High School, Etiti, in Imo State, Government College Umuahia
in AbiaState after which he proceeded to John Cabot University in Rome
Italy, had made it known that his going to the senate would be to
assuage the suffering of the people. In the March 282015 Senatorial
elections he was described as "the Lest among the candidates aspiring
to represent the zone in the red chambers of the National Assembly."
Whatever that means by Imo political observers. But for one Chief Dan
Onwu, who was described as a pharmacist and frontline political leader
in Ehime Mbano Local Government Area, Achonu's political history is
far above those suspected to bein the cult of politicians that are
against Achonu.
Onwu was quoted tohave made this disclosure during a
political rally Achonu was in that cutacross the sixty-four wards that
compose Okigwe Senatorial Zone. It is evidence that Achonu is loved by
his people no matter the clattering of some selfish persons whom his
presence sends jitters to. I learnt that Achonu has records of
people-oriented colossal achievements that are celebrated and
irrefutable in Imo State.
I found out that in Okigwe zone alone, he
had donated over 200 tricycles to people that he didn't have a
relationship with. Immeasurable numbers of Imo students are in school
today, courtesy Achonu. While a said cult ofpoliticians in the state
are after Achonu, he stands a better chance to cripple them
politically as 'One Arm General" he is passionately called by his
followers.
Odimegwu Onwumere is a Poet/Writer; he writes from Rivers
State.([email protected]). Tel: +2348057778358.
Disclaimer:

"The views/contents expressed in this article are the sole responsibility of the author(s) and do not necessarily reflect those of The Nigerian Voice. The Nigerian Voice will not be responsible or liable for any inaccurate or incorrect statements contained in this article."