Budget Brouhaha: Why Failed Transformers Must Go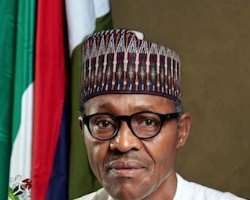 Yesterday, during a deep conversation with my associates, I chipped in something that sounded like a line from one contemporary political journal; "All over the world, the dividends of politics are enjoyed by only those who fight in the front lines."
From the above statement, one can equally postulate that the challenges of our nascent democracy can only be managed by bureaucrats who directly or indirectly engineered this change. Here is my reason: every seasoned politician will agree with me that at some point, you become enveloped in the vision of your political ideology. For so many reputable politicians, politics is not just a means to rogue wealth, but a veritable avenue to exert one's political philosophy into the polity. Same thing goes for work; you cannot positively impact on an organisation that you are not psychologically attached to.
At the moment, President Muhammadu Buhari is running a government that is full of men and women who know nothing about the change mantra, or even have the slightest belief in Mr. President's war against corruption. Right in the heart of this administration lies a forest of evil. Pray, tell, how can any sane person explain the stupendous controversies that keep emanating from the 2016 Budget as presented by the President? At a point, the Senate President publicly announced that the budget was missing. Just like that!
Just yesterday, two ministers unapologetically disowned the budget proposal for their respective ministries. The question that looms large is thus: who are the people responsible for preparing the budget? What happened to the original proposal submitted by the ministers? Until President Buhari gives Nigerians the answers to these questions, there is no error in assuming that the progress of our dear country is presently being sabotaged by forces of a failed transformation agenda.
I dare say that unless President Buhari activates a total clean up of Nigeria's bureaucracy vis a vis a strict adherence to the change vision by all, Nigeria will continue to wallow in the well orchestrated jiggery-pokery of 'failed transformers. Those who were swimming in the plunderous aqua of former President Goodluck Jonathan, can never and will never stop ridiculing Buhari. They will draw more blood unless they are stopped.
~ Solomon Okocha, Rivers State Coordinator, Buharian Culture Organisation (BCO)
Cc: Femi Adesina
Disclaimer:

"The views/contents expressed in this article are the sole responsibility of the author(s) and do not necessarily reflect those of The Nigerian Voice. The Nigerian Voice will not be responsible or liable for any inaccurate or incorrect statements contained in this article."