Omotola Jalade Angry with Son's Dreadlock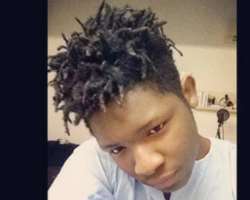 When a woman is pregnant, the whole families are always in jubilation and in great expectation after nine months but the issues the child puts after while growing becomes a pain in the neck especially the kind of peers he mingles with.
Nollywood actress, Omotola Jalade Ekehinde, does not seem comfortable with her son's lifestyle as he now goes on dreads.
The actress, who was surprise to see her son's new hairdo, explained that he was not born with dread but how come he decided to nature his hair to such style.
According to her, "But this dude wasn't born "Dada" now? I mean what is this? Captain E is this cute?"