How I Stay Away From Scandals- Singer, Bez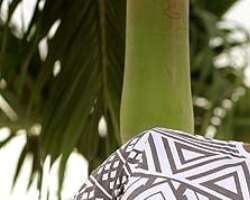 Emmanuel Bezhiwa Idakula, known as Bez is a Nigerian multi- instrumentalist, singer-songwriter and composer, working in a genre known as "alternative soul", a hybrid of soul, rock, jazz and R&B.
Two years ago, the crooner tied the knots with the daughter of former governor of Oyo state, Rasheed Ladoja on January 4, 2014.
The award wining singer has been soaring in the entertainment industry but haven't been in the news for any scandal or controversy.
Giving his reasons and how he manages to maintain a clean sheet, he said, "I'm humble, I always try as much as I can to be myself. I'm genuine and stay away from scandals or any form of harassment knowingly and unknowing,'' he told Hiptv.
Speaking on his forthcoming album, Bez said finally his album would be released this year and some of the songs he featured Yemi Alade?.