Disrespect For The Office Of The Governor....Dakuku Peterside, Be Warned---PDP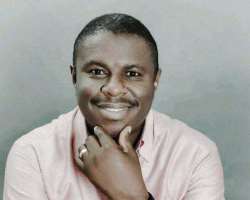 Despite the glamour that characterizes the game of politics, it still has a bitter side no doubt. This bitter side or better put, are the pains and regrets that follow losing the election.
Of course, nobody goes into any election to lose but one thing is certain. There must be a loser no matter the degree of optimism.
While the winner smiles home with victory, the loser shies away like an accused sentenced for a guilt never committed.
The winner however, is expected to be magnanimous in victory while the loser notwithstanding the pain of his loss is expected to exhibit the spirit of sportsmanship since there is always a second chance or another opportunity.
It's however regrettable that some persons particularly, the 2015 governorship candidate of the All Progressives Congress, APC, seem not to understand this simple political theory.
If he does, he will not be as stupefied, extremely embittered and seemingly berserk as he appears to be since the January 27thSupreme Court judgement that upheld the election of Governor Nyesom Wike as a true reflection of the April 11, 2015 voting in the State.
Dakuku Peterside, perhaps, yet to recover from the nightmare of occupying an office he has no capacity to direct, an illusion placed on him by no other than his godfather, an equally deluded Chibuike Amaechi, without recourse to commonsense has continued to castigate the executive governor of the State, Chief Barr Nyesom Wike, calling him all manner of names as though we live in a lawless society.
It's on record that Mr. Dakuku Peterside had before now described Governor Wike as infantile, insulting the Governor at the slightest opportunity unrestrained and uncautioned.
Same Dakuku Peterside on Tuesday, February 09, 2016 at a press conference in APC State Secretariat made rude denigrating allegations against the person of the Governor and most regrettably, putting words into the mouth of His Excellency by recalling and quoting utterances which according to him were those of Gov Wike.
There is no gainsaying the fact that the only reason for all this is to incite the innocent admirers and supporters of the people's governor including the presidency and no few members of the APC who are impressed with Wike's marvelous developmental strives in so short a time against him.
It's also shocking that Dakuku Peterside who had earlier applauded the Nigerian judiciary as worthy of its name, respect and pride of place accorded it is now castigating the Supreme Court as parading conscienceless people who trade on justice for monetary gains (see his press statement at the conference).
Dakuku Peterside whose moral bankruptcy is common knowledge in the State with unmentionable nauseating recent past also has the effrontery to insult and despise the former State Governor (Golden) Sir Dr. Peter Odili and his wife, Honourable Justice Mary Odili of the Supreme Court.
Exposing his shallow-mindedness, Mr Dakuku Peterside could not remember when he boasted on January 7, 2016, 20 days before the Supreme Court Judgment that there would be a tsunami in the State very soon, over the Supreme Court expected judgment, while celebrating the nullification of some PDP members of the National Assembly and the order for re-run elections for those offices perhaps, thinking same fate will befall Gov Wike. This is most unfortunate.
We have feigned ignorance of Dakuku Peterside's ranting, disrespect for constituted authorities and unbridled lawlessness simply because we thought he was yet to recover from the shock of having been deceived by Chibuike Rotimi Amaechi, who used him to create the impression that APC was alive in the State and on account of which he was rewarded with an underserved appointment as a minister.
But it has been established that Dakuku Peterside is hell-bent on causing disaffection and crisis in the State by trading on outright lies, propaganda and blackmail. This is dangerous politicking.
We therefore want to warn this political neophyte, Dakuku Peterside to caution himself, tread softly on the path of respect for the rule of law, civility and rectitude or be treated like a tout and political jobber he is.
Even if, without conceding, Governor Wike had described election riggers as common criminals that deserve no better treatment than other criminals, what is wrong with that honest statement except if Dakuku Peterside is one and rather than be handled as a criminal wishes to be applauded and pampered like a king but God forbid.
He is therefore warned for the last time to show some decorum and stop insulting the office of the Governor as the PDP and the authorities will not and cannot continue to watch him despise the sacrosanctity of that office.
A word, they say is enough for the wise.
Signed:
Jerry Needam
Special Adviser on Media and Publicity
To the Rivers PDP Chairman, Bro Felix Obuah