Blackberry phone tears Lagos family apart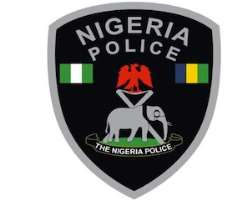 An Engineer, Felix Obasere, on Tuesday told an Igando Customary Court, Lagos, that his wife cherished her Blackberry phone more than her family members.
Obasere, a respondent in a suit filed by his estranged spouse, Sandra, asking the court grant her permission to have access to her children.
The respondent told the court that trouble began when his live-in lover started using a Blackberry phone.
The News Agency of Nigeria (NAN) reports that the couple has been cohabiting for about nine years without the formalising the relationship.
The relationship has produced four children.
Obasere was charged with denial of access to the children, sex starvation for three years and threatening to kill the complaint.
All the claims were denied by the respondent.
"I cannot deny her access to her children after all they did not fall from heaven, but she goes to their school to discuss our issues with my children's teacher.
"I was embarrassed, so I changed their school; she packed out using a flimsy excuse; she does nothing, but to press her phone all day.
"The whole thing started when she started using Blackberry, she didn't have time for the children and me.
"She was always with her Blackberry, charting and pinging.
"When she came to pack her things, she was throwing stones at me, " Felix told the court.
The plaintiff, however, told the court that her partner was in the habit of beating her at the slightest provocation.
"He beats me at will, for three years he denied me sex and made my life miserable for no just reason.
"Whenever I buy things for my children and I pass it through their godfather, it's always a tug of war before he allows them to collect those things from me,'' Sandra said.
The Court President, Adegboyega Omilola, ordered the couple to come for Alternative Dispute Resolution (ADR) meeting on Feb. 18.
He told the couple to come with three members of their families respectively.
The case was adjourned till Feb. 22 for further hearing. (NAN)