Super Ministers, Super Novae, Brahe, Buhari And Bakare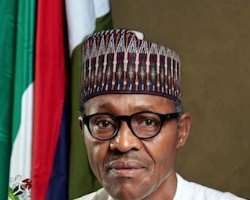 There are interesting developments between Denmark and Nigeria, one of them being linked to the TB. Wondering what TB stands for? Well, wonder no more, for it stands for Tycho Brahe and also Tunde Bakare.
Brahe was an astronomer and Bakare is a pastor.
Tycho Brahe was a rich Danish man. He studied Law.
Tunde Bakare is a rich Nigerian man. He also studied Law.
Tycho Brahe's mother belonged to an important family of leading churchmen and politicians.
Tunde Bakare is a leading churchman and politician.
Tycho Brahe is associated with SN1572 (Super Novae) which he discovered on November 11, 1572 – his most famous discovery as an astronomer.
Tunde Bakare was the Convener of SNG (Save Nigeria group). He was born on November 11, 1954.
Tycho Brahe is reputed for his accuracy of observation and Tunde Bakare, the accuracy of predictions.
Brahe was born December 14 1546 and Muhammad Buhari December 17 1942.Interestingly Buhari swore in his "super ministers" on November 11 2015 the anniversary of Brahe"s discovery of a Supernovae
Disclaimer:

"The views/contents expressed in this article are the sole responsibility of the author(s) and do not necessarily reflect those of The Nigerian Voice. The Nigerian Voice will not be responsible or liable for any inaccurate or incorrect statements contained in this article."
Articles by Augustine Togonu-Bickersteth