Adekunle Gold gets a surprise during a street interview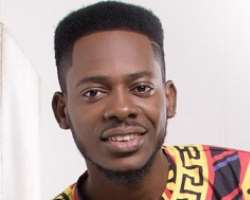 It was a bit awkward for Adekunle Gold, during a street interview with Femi, Hip TV presenter. An elderly woman suddenly crossed the road and interrupted the interview.
The woman who apparently didn't understand the meaning of what was going on before she innocently interrupted simply went to bless Adekunle Gold and the presenter, Femi.
However, the amazed and happy Adekunle shared it on his page; as such don't come by every day.
He wrote: ''Mama Crossed from the other side of the road to greet and pray for me during the interview with Femi on the street! Too much love.''