Economic growth won't reach 2014 level under Buhari — NBS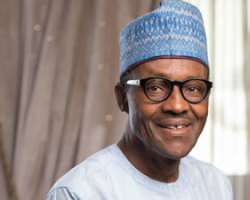 The National Bureau of Statistics, NBS, a key agency of the Federal Government in charge of economic research and development, has given a glimpse of economic growth outlook up till the conclusion of President Muhammadu Buhari's first term in 2019. According to the bureau, by the time Buhari concludes his present tenure, economic growth rate will stabilise but unable to attain the 2014 level. It said real gross domestic product, GDP, will be 5.61 per cent in 2019 as against 6.22 per cent achieved a year before he assumed office.
The report indicates that actual GDP for the full year 2015 -the first seven months of Buhari's government, would be one of the lowest in recent years at 2.97 per cent. In a  release at the weekend, titled, ''Nigerian Economy: Past Present and Future'', NBS indicated that economic growth rate would improve significantly by end of this year at about 3.78 per cent while 2017 and 2018 would hover around 5.03 per cent and 5.61 per cent respectively.
The report indicated that 2019 will not record any improvement on 2018 growth rate. The report, which portrayed a mixed development across the three main macroeconomic performance indicators namely GDP, inflation and trade volume, indicated that improving from the drastic decline of 2015, a growth jump-start averaging 5.41 per cent yearly would be experienced between 2017 and 2019, as infrastructure development takes shape and provide support for both the oil and non-oil sectors.
However, upward pressure on inflation is expected, indicating that the headline index may rise from 9.55 per cent in 2015 to 10.16 per cent in 2016. Vanguard