Buhari begins short vacation, Osinbajo to hold the fort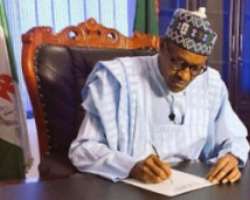 President Muhammadu Buhari commenced a short vacation from Friday.
Buhari will resume to duty on  February 10, 2016, according to a  statement by Presidential Spokesman,Mr Femi Adesina.
The statement was however silent on the reasons for the vacation, which is coming just eight months after the president assumed office.
Adesina said, While President Buhari is on vacation, the Vice President, Prof. Yemi Osinbajo will perform the functions of the President."
Adesina disclosed further that "In compliance with Section 145 (1) of the Nigerian Constitution, President Buhari has dispatched a formal notice of his vacation to the Senate President and the Speaker of the House of Representatives.