Wole Ojo seeks for a valentine date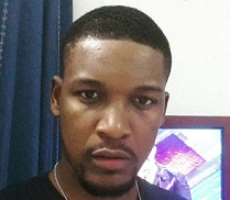 In a society where living is becoming unbearable, some youths will definitely want to result in taking to various social vices and that is the case of two brothers, Duke and Victor, who were all set to ensure that they make a living out of life challenges.
Not being able to get a decent job, they resulted to stealing of cars to deceive people they come in contact with by enlisting the help of his two friends in stealing cars by decorating the cars and pretending to be married.
Victor, a recently released ex-convict, is trying to piece his life together while Duke, a brilliant undergraduate determined to see his mum live. These vibrant characters were brought together by Nollywood actress cum producer, Judith Audu, in the movie 'Just Not Married.'
According to the producers of the movie, "'Just Not Married' is a film that has a unique offering which will help show the depth of talents available in the country and the enormous potential that Nollywood holds to attract investors to come in and collaborate with the industry."
Produced by Judith Audu-Foght and directed by Uduak-Obong Patrick, Edited by Asurf Oluseyi, Just not Married is written by Lani Aisida and has Fayo Segun Festus as Director of Photography. It features Stan Nze, Rotimi Salami, Ijeoma Agu, Obutu Roland, Brutus Richard, Gregory Ojefua, Judith Audu, Perpetua Adefemi, and Special Appearances by Adeniyi Johnson, Sambasa Nzeribe, Morten Foght, Bucci Franklin, Eric Nwanso, L.A.S.E, Seun Afolabi, 16Oniru, and others. It is a Judith Audu Productions in association with Blacreek Pictures and Asurf Films, effort.