Cadbury Nigeria inaugurates alumni forum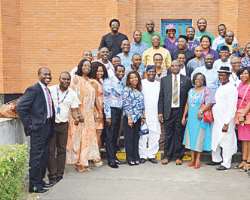 Cadbury Nigeria Limited has inaugurated a Corporate Alumni Forum in a bid to promote cordial relationships among members of staff and former employees of the company,
The forum aims at building life-long relationships for its employees and those who had left the establishment.
According to the Director, Corporate and Government Affairs, Cadbury, Mr. Bala Yesufu, 'Companies are increasingly creating alumni forums as they help companies stay connected with former employees, which is beneficial for everyone involved.'
He advised all current and former staff members to always maintain a good relationship with one another.
'We want to keep the flame of our bonding burning with passion so as to nurture and sustain our relationship. For current employees, remain calm, be focused, diligent and passionate in your responsibilities to our great company,' Yesufu said.