Buhari seeks international support to combat terrorism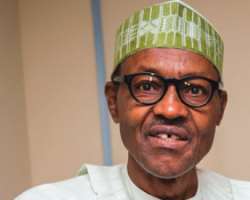 President Muhammadu Buhari has called on the global community to give greater support to nations whose citizens are suffering from terrorism and civil strife.
President Buhari made the call in London on Thursday while speaking at the Supporting Syria and the Region Conference, according to a statement by his spokesman, Mr Femi Adesina.
Buhari emphasized that without collective support and assistance from all well-meaning countries as well as companies and organisations, the humanitarian "catastrophe" affecting millions of people in nations like Nigeria and Syria could not be successfully addressed.
He told the gathering that the increasingly complex and inter-connected security challenges faced by the global community necessitated increased international cooperation in pursuit of effective solutions.
He condemned the continuing violence by terrorists against innocent civilians, abuse of human rights and destruction of public and private assets and cultural heritages in Nigeria, Syria and other countries of the world.
According to the president, having experienced civil war and terrorist insurgency, Nigeria understands the pains inflicted on the people of Syria and the hardship that innocent civilians suffer "in the hands of misguided elements".
He urged all parties involved in the Syrian conflict to seek a peaceful resolution, stressing that only a political solution could bring the ongoing tragedy in the country to an end. - Daily Trust.