I Never Mentioned Anybody's Name About Stealing…Paul Okoye Replies Blackface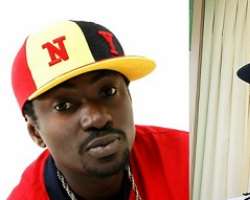 The crisis rocking the Nigerian music industry has been on the allegations of content theft and some artistes have been accusing each other for some time now.
One of such which issues which is still lingering in the faces of many fans has been the issue where singer, Blackface accused Wizkid, Tuface, of stealing his content.
Well, while they continue to argue, Paul Okoye, was baffled with the continuous trend and decided to ask "Where did you keep your song that they stole it?" but this never went down well with Blackface who came back to give the singer a piece of his mind with a reply, "See me oh…see Copycats dey come defend Copycats.. Naija Milli vanillis, what do you know about being creative?"
In a recent interview with HipTv, Paul made it known that taking someone's line or word in a song does not mean theft.
According to Paul, "I never had issues with anybody, but it's just that we as an artistes, we are victims that's P-Square. When we started it was more like what everyone was saying, you are copying this person you are copying that, so as a song writer and producer, if I hear people say such it baffles me like "what do you mean someone is stealing your song or lyrics, blabla?" I can use the title of a song call it 'I love You' and somebody else can use it and call it 'Love You,' does that means the person stole your lyrics? Are you the only person that produced such words? You know people should just mind the kind of things they say. I don't have issue with anybody and I never mention anybody's name."