WE'LL CARRY OUT RETRENCHMENT WITH HUMAN FACE – JANG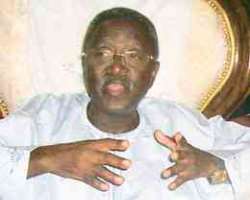 Plateau State Governor, Jonah Jang
Governor Jonah Jang of Plateau State has said that the state government will terminate the appointment of unqualified and illegally employed workers in the state adding, however, that the exercise will have 'a human face.'
Jang made the declaration while receiving the report of the Committee on Implementation of Government White Papers of the Plateau State Public and Local Government Services in Jos on Wednesday.
He said, 'We are dealing with human beings, we are dealing with citizens of Plateau State but a decision has to be made by government.
'But even as we are trying to ensure that the right thing is done, I want to assure you that we will do it with a human face.
'Where the government can ease the plight of those who will be put into the labour market, we will do so.''
Represented by the Secretary to the State Government, Mr. Jidauna Dimka, the governor said the state executive council had decided that those to be affected should be trained.
He added, 'Government will ensure that those who have the requisite qualification for other trades are engaged in those activities.'
The governor explained that some of those to be retrenched would be trained as farmers and extension workers, while others would be trained to be self-sufficient.
Jang pointed out that the agricultural potential of the state was being harnessed through an Israeli firm called SEC Equipment.
'This administration will make agriculture the mainstay of the state. 'So, I don't want any of you to go back with the feeling that we are throwing people out of employment.
'Government is fully aware of the fact that it has a responsibility to do the right thing but it also has a responsibility to the citizens of Plateau State to ensure that where possible, they are gainfully employed.'