EXCLUSIVE: Shiite Killings: Buhari Has Easily Forgot How He Came To Power - Islamic Movement Of Nigeria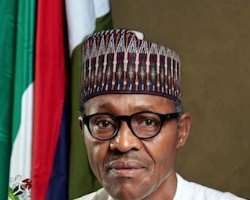 The Islamic Movement of Nigeria has called out on President Muhammadu Buhari, for easily forgetting how he came into office in the March 2015 polls.
In an exclusive interview with our correspondent in Kaduna, spokesman for the movement, Ibrahim Musa, explained that the President's actions were disturbing to say the least.
THE BRIEF NG: Do you feel the President has done enough to forestall the outbreak of further clashes like this that have the propensity to spark retaliation, from other groups whom the same kind of treatment may be or have been meted on.
Ibrahim Musa: What the Buhari government did to us is an indication that It hasn't learn anything from the Boko Haram crises, even though the Boko Haram and the Islamic movement are on parallel path.
We are a mass movement comprising people of different understanding of Islam and even different religion. Even among the Christians there are those sympathizing with our quest for justice, freedom, independence and development in the country.
Its like Buhari acted against his earlier position when he was not in power visavis crises such as this one.
The Brief sort to establish the weight of support the Buhari candidature enjoyed from the now haunted Shiites in Nigeria, but the unflappable Musa would gloat on the issue.
According to Wikipedia, it is not exactly possible to establish the total number of shiites in Nigeria, but a rough 5% of Nigeria's 121.5 million muslims are shiites (6.08million).
Buhari trumped his predecessor Goodluck Jonathan, by a 2-million votes margin, a fraction of the total number of Shiites in Nigeria.
THE BRIEF NG: Did the Leader of the Movement and members support the present administration during the March Polls? If you remove the Shiite votes, what would have been the difference between Buhari and Jonathan's votes, considering that the margin was a mere 2 million votes?
Ibrahim Musa:
The official position of the Islamic movement on the political scene in Nigeria is that, votes don't count in most cases. Therefore it is left for individuals to vote or not to vote. A similar question was posed to Shaikh Zakzaky sometime ago, and he said it is not surprising when the political situation changes for the better the Islamic movement might join politics. Since we don't have a register of those who voted among the brothers and sisters of the Islamic movement, I can't give any insight on the margin between the votes of Jonathan and Buhari.
In the Next Part of this interview, Ibrahim Musa explains who the new Islamic State Terrorists are, and how the Islamic Movement has remained focused despite the continuos detention of its leader Shaikh Ibrahim Zakzaky.