80% of Nigerians don't know their HIV status – NACA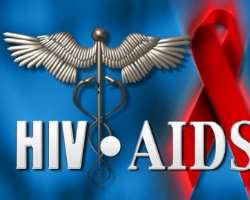 The National Agency for the Control of Aids said on Monday that it was worrisome that about 80 per cent of Nigerians do not know their HIV status. The agency decried the low level of participation of Nigerians in checking the spread of the Human Immunodeficiency Virus by knowing their status.
The Assistant Director in the agency, Mr. Daniel Ndukwe, said at a free medical outreach and HIV counselling and testing session in Benin, the Edo State capital, that although the Federal Government was taking measures to drastically reduce the spread of the virus, such efforts can become more productive with the proactive support of the citizens.
'Our records have shown that a lot of Nigerians do not know their HIV status. I could say that up to 80 per cent of Nigerians might not know their status,' he said. According to him, over 5,000 residents are expected to benefit from the exercise said to be facilitated by the member representing Egor/Ikpoba-Okha Constituency in the Federal House of Representatives and member of the House Committee on Health, Mr. Johnson Agbonayinman.
Ndukwe said that the four-day event would include screening for high blood pressure, diabetes, malaria and tuberculosis. 'We do symptomatic screening for tuberculosis. If you have symptoms of tuberculosis, we also send them to our centres where further diagnosis can be done.
'But then, we have drugs for those common diseases, like malaria, hypertension, common endemic diseases and infections. We have lab scientists here too,' he added. He explained that while those who tested positive to the virus would be linked wit relevant health centres, others whose results were negative would receive advice on how to avoid being infected.
He, therefore, urged residents of the state to take advantage of the health programme in order to live a more confident life. On the perceived fear of being discriminated against while living with the virus, the NACA director said, 'You can never be sure until you know your status and you can never know your status until you subject yourself to an HIV test.
'In addition to the test, we counsel you because a lot of people die of anxiety, not the virus. So many other people die of ignorance, not the virus. But if you have the requisite knowledge, you will be able to prevent it.'