Standard Bank Wins Risk Emerging Markets Dealer Of The Year Award For 2016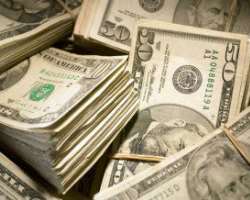 Johannesburg, 01 February 2016: Standard Bank Group, Africa's largest bank by assets, has won the prestigious Risk Emerging Markets Dealer of the Year award for 2016, following a strong performance by its team in challenging market conditions.
Standard Bank's ability to help clients navigate trading conditions remains paramount as emerging markets continue to face headwinds due to the slowdown in China, drop in the oil price, currency volatility and commodity price plunge, among others.
Stephen Barnes, Head: Client Solutions at Standard Bank says opportunities in Africa exist, but to succeed, an ability to navigate the complexities of emerging markets is required.
The annual Risk Awards identify best practice in the risk management and derivatives markets. The Emerging Markets Dealer of the Year award recognises emerging market-based dealers that have played a key role in the development of the local market, that are proven, reliable risk managers and that trade a broad range of product types.
"There is complexity within the environments in which we operate and this has only increased due to the current macro-economic conditions. A lack of liquidity in certain markets is raising the bar for dealers and investors and we are also dealing with a complex set of regulations and legislative frameworks across a number of different jurisdictions," says Mr Barnes.
Currency volatility is another of the risk elements increasing complexity, as local currency values deteriorate. "This adds a layer of complexity to what we do as there is a need for many companies and countries to raise hard currency funding against local currency collateral or revenue streams," says Mr Barnes.
But this is where local expertise together with a local franchise can combine with the team at the centre to create the monetary flows needed to execute a successful transaction.
"Our access to local markets across Africa, through our on-the ground teams and footprint, gives us insight into the nuances of each market and helps us to better understand and identify client requirements," says Mr Barnes.
Standard Bank's Client Solutions Business structured deals worth ZAR300 billion in the past year, ranging across hedging solutions, investment product and structured funding deals.
Standard Bank has ensured it has a very strong footprint in the markets in which it operates in sub-Saharan Africa.
"This means we can source both sides of the market, hard currency on the one hand, and local on the other. This is a key differentiator for us, as you are seeing significant buyers of dollars and not many sellers. Our franchise model allows us to bring sellers to buyers," says Mr Barnes.
About Standard Bank Group
Standard Bank Group is the largest African bank by assets with a unique footprint across 20 African countries. Headquartered in Johannesburg, South Africa, we are listed on the Johannesburg Stock Exchange.
Standard Bank has a 153-year history in South Africa and started building a franchise outside southern Africa in the early 1990s.
Our strategic position, which enables us to connect Africa to other select emerging markets as well as pools of capital in developed markets, and our balanced portfolio of businesses provide significant opportunities for growth.
The group has nearly 49 000 employees and over 1 200 branches, which enable it to deliver a complete range of services across personal and business banking, corporate and investment banking and wealth management. Standard Bank's Corporate & Investment Banking division offers its clients banking, trading, investment, risk management and advisory services to connect selected emerging markets to Africa and to each other. It has strong offerings in mining and metals; oil, gas and renewables; power and infrastructure; agribusiness; telecommunications and media; and financial institutions.
Headline earnings from continuing operations for 2014 were R21 billion (about USD 1.9 billion) and total assets were R1 907 billion (about USD 165 billion). Standard Bank's market capitalisation at 31 December 2014 was R232,2 billion (about USD20 billion).
The group's largest shareholder is Industrial and Commercial Bank of China (ICBC), the world's largest bank, with a 20,1% shareholding. In addition, Standard Bank Group and ICBC share a strategic partnership that facilitates trade and deal flow between Africa, China and select emerging markets.