AASU At The African Union (AU) Intergenerational Dialogue Between African Leaders And African Youth Held From 27th To 28th January, 2016 In Addis Ababa- Ethiopia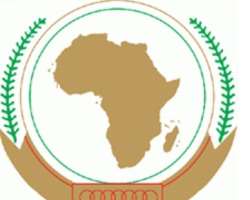 At the invitation of the African Union (AU) Commission, the Secretary General of the All Africa Students Union (AASU), Mr. Awaah Fred, participated in Intergenerational Dialogue between African Leaders and African Youth held from 27th to 28th January 2016 at the sidelines of the 26th AU Heads of State and Governments Summit. Mr. Awaah Fred is, also, participating at the 26th AU Summit as an observer.
The Intergenerational Dialogue was held under the theme: "Harnessing the Demographic Dividend in Africa towards the realization of the Sustainable Development Goals and the AU Agenda 2063." The event took the form of round-table discussions between African Heads of State and Governments, Heads of Global and continental Institutions, Business leaders and African youth.
The main aims of the Dialogue were:
To create spaces for reflection, listening and exchange of ideas between young people, Heads of State and Governments, Business leaders and other policy makers and stakeholders on issues concerning the youth including how to achieve the demographic dividend and realize Agenda 2063 and the SDGs;
Discuss how to ensure the relevance and greater implementation of the African Youth Charter within countries and
Encourage young people to analyze matters of local policy, guaranteeing their participation at the decision processes with a creative attitude.
Let us join all our efforts towards achieving a united Africa!
Richmond O. Neufville
(Deputy Secretary General)