Police arrest, detain lecturer over Facebook comment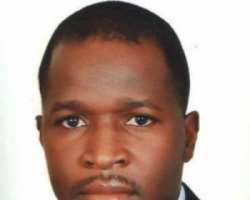 on Thursday gave order for the detention of a
A lecturer at  Kaduna State University,  Dr. John Danfulani, was detained on Thursday on the orders of  state's Police Commissioner, Malam Umar Shehu.
Danfulani, who was detained  over an alleged Facebook comment is said to be a known critic  of the government of Mallam Nasir El Rufai.
Reports indicate that the lecturer was ordered detained for the Facebook comment, which was termed capable of inciting crisis in Kaduna.
According to The News report, about three weeks ago, the management of KASU, where he lectures had suspended Danfulani over the same Facebook comment as punishment.
In a letter with reference signed ACP Umar Kofar-Niasa, the Police had written KASU management to produce Danfulani on the 21st of January.
Danfulan who presented himself for investigation on the matter at Police Headquarters on Thursday, maintained he was innocent of the charge.
Danfulani ,who spoke via a phone conference to journalists said, " We all know what is happening. I am innocent of these allegations.
"I am being taken to my house now, they say they are going to take my laptop and search for whatever they want. But I am fine".
But his lawyer, Barrister James Kanyip, in an interview with newsmen disclosed that Danfulani was denied bail and would be detained and be charged to Court today or tomorrow.