Rivers PDP Chairman, Bro Felix Obuah Opens Membership Door For APC Members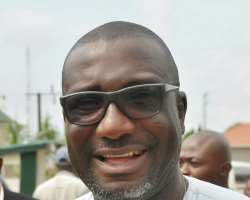 The chairman of Rivers State chapter of the Peoples Democratic Party, PDP, Bro Felix Obuah has urged members of the All Progressives Congress, APC in the State to accept and take advantage of Governor Nyesom Wike's call and invitation for collective efforts to move the State forward, by joining the PDP.
The State PDP chairman made the special appeal through a statement signed by his Special Adviser on Media and Publicity, Jerry Needam in appreciation of Gov Wike's resolve to be magnanimous in victory, as the best way to appreciate God for his mercies.
Bro Obuah said Gov Wike's extension of hands of fellowship to the APC is born out of open mindedness and genuine love for all irrespective of party affiliations and most importantly, a burning desire to lift the State from a primordial base of precarious politics to that, directed by sound, progressive and patriotic statesmen.
Bro Obuah therefore enjoined ward chairmen of the PDP in the State to take advantage of the Governor's hands of fellowship by accepting APC members willing to join the PDP and move the State forward.
The Rivers PDP chairman, Bro Obuah assured that members of the APC who are willing to join the PDP would be accorded due respect and treated fairly with all opportunities possible extended to all.
He thanked God that this administration has come to stay to show the light for all to follow.
Signed:
Jerry Needam
Special Adviser on Media and Publicity
To the Rivers PDP Chairman, Bro Felix Obuah
Thursday, January 28, 2016