Abuja chamber of commerce and industry (ACCI) Names 2016 "Excellence Award" Winners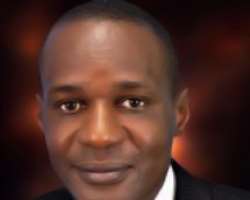 Mr Tony Ejinkeonye President,
Abuja chamber of commerce and industry (ACCI) held a press conference on the 27th Jan 2016 to announce the 2016 excellence awards winners.
The Abuja chamber of commerce & industry was established in 1986 as a non-partisan, non-sectarian, member-funded organization. Her primary purpose is to represent the common interest of the business community and on putting the interest of businesses in the FCT first. The Chamber is privately funded by corporations, foundations and members, hence, her energies are directed by the views and input from the community.
The press conference was widely attended by various media platforms and some high ranking members of the body. In his welcome address, the president of ACCI, Mr. Tony Ejinkeonye, gave a brief history of ACCI, stressing on their vision of promoting economic and industrial development of Nigeria.
He also spoke about the "excellence awards" indicating that the award was conceived out of the need to institute a sustainable and enduring award process with established and clearly defined criteria and metrics which shall equitably apply to all organizations in any category under consideration at any point in time."
The President stated that the awards will be used as an avenue to express the chamber's support of the Federal Government's push to diversify Nigeria's economic base and to shift attention away from crude oil.
The 2016 award will celebrate outstanding organizations that have contributed immensely to the economic growth of the nation.
He disclosed that the criteria for selection of winners of each category was independent of the Chamber's interference in order to install an enduring integrity of the project .
The categories of the "excellence awards" winners are as follows:
Outstanding company of the year(commerce)-
Winner- Olam Nigeria Limited
Outstanding company of the year(industry)
Winner- Dangote Cement
Corporate Social Responsibilty(CSR)
Winner- The Nigeria LNG Limited
Investor of the Year
Winner- Helios Investment Partners and the Vitol Group
The most innovative Business Idea
Winner- Airtel Nigeria's Recharge and Hit-A-Million Promo
The winners will formally receive their awards at a dinner to be hosted by the chamber, on the 24th of February 2016 at the Sheraton hotels, Abuja. The keynote address will be given by Dr Mrs Obiageli Ezekwesili, former vice president World Bank and Nigeria's former minister for education and later minister for solid minerals development. The Governor of Jigawa State Alhaji Muhammadu Badaru Abubakar, Mni, will be the chief guest of honor, while the special guest of honor will be the FCT Minister Mallam Mohammed Musa Bello.
The Managing Director of Brande Aristotle, Mr. Tony Ujubuonu, a partner to Abuja Chamber of Commerce and Industry in his closing remarks, congratulated the awardees and promised a memorable night come 24th of February 2016. He thanked the media and asked for their support in projecting the award positively to Nigerians and the world.