Temporarily Relocate To Delta Creeks To Check Rising Insurgents, APC Tells Okowa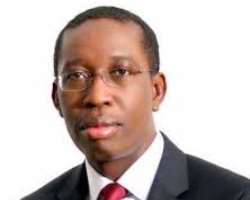 Delta State Chapter of the All Progressives Congress (APC) has challenged Governor Ifeanyi Okowa to temporarily relocate his office to the creeks so as to speed up negotiation with pipeline vandals and militants and nip the rising insurgence in the bud.
Besides nipping the insurgence in the bud, the party said his closeness to the militants would aid him in getting useful pieces of information that could help in his recommendation to the federal government on the possible ways to stop the looming disaster and economic sabotage in the zone.
"Gov. Okowa should abandon other official engagements and liaise with governors of Bayelsa and Rivers State so as to work together in a watertight synergy to provide answers to the causes of the renewed insurgency and wanton destruction of oil and gas installations in the Niger Delta.
"We are of the opinion that it is not enough for the state government to condemn the bombardments, it is more ideal for the governor to work closely with governors of Bayelsa, Rivers, the Joint Military Task Force (JTF) and other security operatives to restore peace and smooth economic activities in the state and region", the party said in statement signed by the Campaign Director of Otega, Fred Latimore Oghenesivbe.
The party said failure on the part of Delta State government to proactively tackle the renewed insurgency might force the federal government to declare a state of emergency in the state so as to enthrone full military operations to restore peace and prevent economic sabotage.
The party reminded the governor that proceeds from oil and gas exports are the only sources of income which sustains Delta and other states of the federation, explaining that the knowledge of this should necessitate the governor's temporary relocation to the creeks with the assistance of JTF and the State Waterways Security Operatives.
The party said trivializing the massive bombardments and blowing of major pipelines by mere condemning the huge economic sabotage through a mere press statement by Press Secretary to the Governor was tantamount to underrating the imminent huge loss that would suffer if the militants were not checked in time.
Our correspondent learnt that the governor's alleged lackadaisical attitude towards the recent bombardments of oil pipelines in the region was connected to High Chief Government Opkemukpolo alias Tompolo's alleged sponsorship of his (Okowa's) governorship campaign during the 2015 general elections.
At press time, efforts to get his Chief Press Secretary (CPS) Mr. Charles Ehiedu Aniagwu to comment on the challenge brought forward by the APC in the state was abortive.