15 bankers for N327m fraud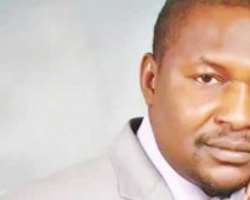 The Attorney General of the Federation has filed criminal charges against 15 commercial banks officials who allegedly conspired to defraud one Micmerah International Agency Limited to the tune N327m.
In the charge filed against the accused before a Federal High Court in Lagos, the prosecution alleged that the bank officials and their bank acted under false pretences to induce the victim to deliver the money to them for the purpose of "offsetting a fraudulent import finance facility scheme."
They were said to have also defrauded the victim by falsely pretending that the money was "meant for the payment of customs duty on four Volvo luxury buses and two 40 feet containers imported into Nigeria."
The accused were charged with 21 counts bordering on advanced fee fraud and document falsification contrary to sections 1(1) (a), 1(3) and 8(a) of Advanced Fee Fraud and other Related Fraud Offences Cap A6 Laws of the Federation of Nigeria, 2004.
The offence is said to be punishable under Section 1(3) of the same Act.
Besides, the accused were also charged for violating sections 161, and 162 of the Custom and Excise Management Act, Section 516 of the Criminal Code Act, 2004 as well as sections 2, 2(1) and 10 (1) of the Recovery of Public Property Act, 2004.
Those listed on the charge as accused are Nigeria International Bank Ltd., Chief C.S. Sankey, Emeka Emuwa, Peter Harris, Adekunle Oladosu, Okechi Egwu, Lulu Ndubuka, Kabiru Bello and J.E. Eriagbon.
Others are Mrs. Olusola Fagbure, Samson Ebie, Steve Obodomechine, Mikky Dons Nigeria Ltd., Mark Anaele, Chief Ariyo Odunala, Peter Oriade and Obianwa Chuba.
The arraignment of the accused, which was scheduled for Monday before Justice Ibrahim Buba, could however not take place as the prosecuting counsel, Mr. Gordy Uche (SAN), told the court that the AGF was still having difficulty serving the charges on 16 of the accused persons.
Uche urged the court to grant a short adjournment for the prosecution to effect service on the accused so that they could come to court.
Justice Buba consequently adjourned till February 9 for arraignment.
Punch