What If Life Was Fairer?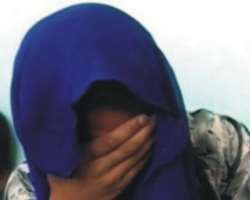 It was on Saturday night, I was preparing to sleep as usual, but I couldn't resist the urge to learn something new, so I decided to check my timeline in one of the most visited social media platforms in the world. As I surfed, I stumbled upon a post by a colleague of mine about life.
"The empirical truth about life is that it gives you the right to choose." He posted. Immediately I read this logical and thought provoking post, I had a deep meditation over this statement.
Truly, life gives us the right to make decisions, some good, some bad, but unfortunately, these privileges are inequitably given to mankind. To what extent do we enjoy these rights? It appears to me life is not fair.
Certain factors informed my opinion against life's fairness. First, life does not give a level playing field for everyone to thrive, circumstances surrounding our births and existence as humans are distinct.
We have memories, which are desires of many. On the other hand, we also have desires and some of our desires are someone else's memories. Often times, these memories and desirables are not influenced by our physical strength, intelligence or commitment to hardwork.
Do we say life is fair? When some babies of less than a week old, who cannot make decisions, have assets comparable in worth with what some men and women who have lived and worked all their entire life acquire. That's why it is comically said, "Your salary is another man's offering."
Life doesn't give us the opportunity to choose our family, nation, gender, race, abilities among other vital factors that affect human well-being, we just saw these things around us and we couldn't help it, so we let it be, we love to see we have some, we might change some if given the opportunity to do so.
I tried thinking from another angle, and a question popped in, "what if life was fair?" Imagine how it would be like if individual's rights include choosing their nationality, gender, relatives, abilities, temperaments and the like. Lovely, you said?
Well, we might make decisions ranging from the best country in the world, the best family ever recorded on earth and even choose great abilities which the "shakers and movers" of the world possess, so as to "matter" and gain relevance in our world.
This could make the world go boring, children will no longer have aspirations, adults might lose hope in future, there might not be expectations, reasons that they have all decided and nothing more, this could alter the dynamism principle of life. Hardwork, persistence and determination might lose their relevance in a world where everyone determines his fate.
Such world is capable of killing skills, abilities and potentials, many great men, women and young children of our generation today who have impressed the world with their talents might have chosen other career paths where they might not have impacted the world as much as they have today. Some couldn't have made it in life, if they were not challenged by circumstances.
Apparently, life means well so much by being unjust, ensuring inequitably distribution of resources to mankind, giving and choosing for individuals. A child unfairly born in a poor family is more challenged by discovering his abilities and leveraging them to change the world around him than a child born with a silver spoon.
Human existence isn't accidental, so no matter the situation life offers you, lookout for the opportunities that abound and harness them to meaningfully impact and change the world for good.
Disclaimer:

"The views/contents expressed in this article are the sole responsibility of the author(s) and do not necessarily reflect those of The Nigerian Voice. The Nigerian Voice will not be responsible or liable for any inaccurate or incorrect statements contained in this article."