WC: Disaster Management must not be compromised due to extensive firefighting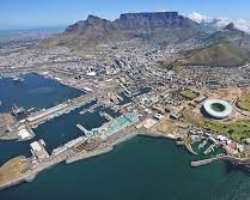 The DA in the Western Cape is concerned about the impact that the ravaging fires have had on the province's disaster management resources.
I will submit written parliamentary questions to the Minister of Environmental Affairs and Development Planning in the Western Cape, Anton Bredell, to determine the scale of the damage caused by the fires. In addition, I will ask to what extent combating these blazes have impacted on the ability of the Western Cape disaster management to combat future blazes.
We are experiencing a nation-wide drought which is crippling agricultural produce and causing great alarm regarding food security. The Western Cape agricultural sector has been badly damaged by the recent fires, with damage being reported in the provinces key wine-producing areas. The speculated cost of the damage is around R4m at this stage. Needless to say, this will have an impact on job creation in the province.
The DA in the Western Cape commends disaster management in the province. These men and women have been on the forefront of fire-fighting over the last few weeks. Hundreds of fires have been reported and have displaced people from their homes, caused damages to property and to infrastructure. It is key that the disaster management capacity in the province remains capable of combating blazes as we have far to go before the dry season ends.