Nigeria loses $287m annually to ICT piracy : minister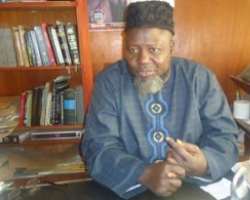 Minister of Communications, Barrister Adebayo Shittu, on Friday disclosed that Nigeria loses $287 million worth revenue annually on software piracy.
The minister disclosed this while delivering his keynote address entitled: "Continuing Innovation While Innovating Continuity: Creating A SMART Digital Nigeria" at the maiden Communication Sector Retreat in Ibadan, Oyo State.
He said that Information Technology (IT) outsourcing and e-Commerce sector alone could employ over 40 million Nigerians and contribute billions of dollars to the economy when appropriately channeled and nurtured.
He noted that ICT was the fastest growing sectors of the Nigerian economy and second largest in Africa, the minister however, said that despite this huge potential, the ICT sector's commensurate impact had not been felt in the lives of many Nigerians.
He disclosed that ICT contributes about 9.58 per cent as much to GDP as Oil and Gas, adding that it is arguably one of the fastest growing sectors of the Nigerian economy and is the second largest, soon to be the largest, ICT market in Africa.
"We believe we can considerably increase government receipts within the sector," he said, adding that a technology savvy workforce and SMART government play pivotal role in raising revenue for government, improving efficiency, eliminating waste and generating employment for Nigeria's teeming masses.
-Emmanuel Ikechukwu