Apple to unveil new 4-inch iPhone in March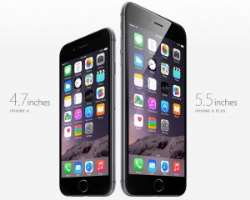 If you've been holding off on upgrading your iPhone 5S because the iPhone 6 and 6S are just too big, you may be in luck.
Apple plans to show off a new 4-inch iPhone in March, according to a new report. The "iPhone 5SE" will be an upgraded version of the 5S and will be available in rose gold.
The report, which comes from 9to5Mac's Mark Gurman, says the upcoming device will be based on the design 5S, not the iPhone 7, which is rumored to be ditching the headphone jack .
Instead, the handset will have the same curved glass display, A8 chip and 8 megapixel rear-facing camera as the iPhone 6. It will also be equipped with NFC, so it will support Apple Pay, a barometric sensor and will be able to shoot Live Photos. It will come in the same color varieties as the iPhone 6S, including a rose gold version.
Notably, even though it will support Live Photos, the device won't support 3D Touch.
Notably, even though it will support Live Photos, the device won't support 3D Touch.
Once the iPhone 5SE — the "se" apparently stands for "special edition" — goes on sale, Apple will stop selling the iPhone 5S, which first went on sale in 2013. The new handset will cost the same as the $450 5S does now. It's not clear exactly when the phone will go on sale, but Gurman says Apple will likely introduce the handset at an event in March with the new iPhone going on sale at the end of March or early April.
The latest rumor follows a wave of similar reports that suggest Apple is working on a newer, smaller, iPhone. Though the success, particularly in China , of larger iPhone 6 and 6 Plus helped make 2015 Apple's "best year ever," there is obviously still significant demand for smaller devices as well. Gurman notes that Apple is likely hoping a refresh to its smallest phone will help encourage people who haven't yet upgraded to invest in a new device.