Capital flight: Foreign investors sold stocks worth $2.58 in 2015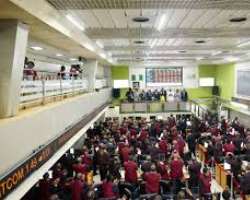 Foreign investors sold Nigerian stocks with a net value of 513.85 billion naira ($2.58 billion) last year, data from the Nigerian Stock Exchange showed on Wednesday.
The exchange put the value of transactions by foreign investors at 1.025 trillion naira last year, compared with 1.538 trillion naira at the end of 2014.
The latest data reflects the decline in the local market last year, when stocks fell by 17.36 percent as oil prices plummeted and the naira weakened sharply. Most of the selling was by foreign investors, who account for 53.79 percent of activity in the market.